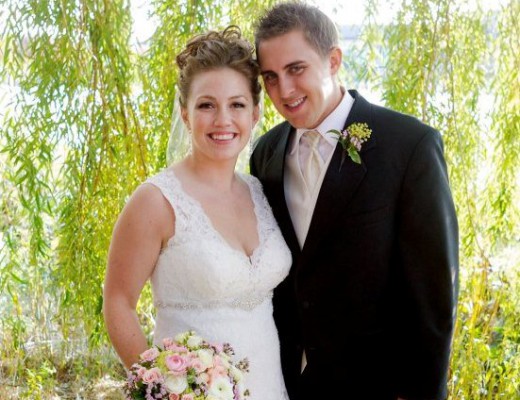 Love is in the air!
Ah spring….the birds are singing, the flowers are blooming, and nature's little critters are….well , you know…Which brings me to an interesting  theory on why we have so many spring weddings.
An old pastor friend of mine once told me the reason  spring was such a popular time to have a wedding,  was because that's when the farmers would catch their daughters  in the hay with the boys that were smitten with the Spring Fever.  After, what I could only imagine as an awkward conversion between the father and the young man…. a ceremony would be quickly planned.  And so, the plethora of spring weddings…
Today, things are a bit more civilized, and the spring wedding is planned far ahead of time.  Spring, being one of the lovelier times to tie the knot, is laced with eagerness from all ends. True, it is a romantic time, spurred by the intoxication of scents from the fragrant spring flowers, and the warmth of the sun that hasn't been felt for what seemed to be months.  This all becomes part of a natural awakening and heightening of our senses.   It would seem, everyone is happier, sweeter, more energized and helpful, and things seem to run more smoothly that the just a few cold weeks ago. Your family and friends are ready for some happy celebrating and seeing loved ones that may have been hibernating out of site.
The style of gowns becomes more care free, and colors for the bridal attendant dresses are endless.  Even the florists agree they love to make bouquets with the spring flowers.  The choices are lighter and delicate, the variety is greater, and the scents are incredible.  Have you smelled a Peony or a Hyacinth lately?  They are just to die for..
I think everyone would agree that spring is the perfect time to join two lovers in matrimony and in harmony with natures call.
Dress available from The Crystal Bride, Geneva. Il
Flowers by Elizabeth Wray Design, Geneva, Il