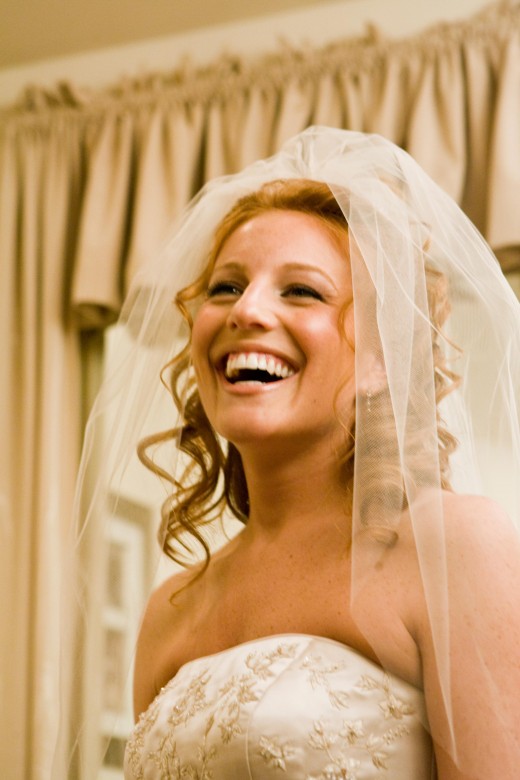 I was just thinking about what it must be like on that last week before you actually walk down the aisle. This is when all your planning and hard work boils down to the final "I do" and you are living the dream that you created over the past year or so.  
I typically see brides a few days before the wedding;  most are somewhat calm and accepting of their jitters and the inevitable last-minute chaos, but some are, shall we say…a bit stressed.  Since I have been doing weddings and events for nearly 35 years (…shhhhh!)  I have seen just about everything.  However, something I have become to take note of is the bride who is completely in control of everything.  She has her list and checks it twice; she made their own party favors, centerpieces and fudge for the sweet table.  She has given her bridal party, parents and friends, all of their instructions; she has done her nails, gotten her tan and taken the dog to the kennel. Surely, nothing can go wrong, right?…. Usually, but sometimes…things happen….
 It seems the brides who are the most under control have the hardest time when something out of their control happens; like rain on her outdoor ceremony, or a Limo driver who takes off with her veil, or when grandpa falls asleep during the service and lets out a nice loud snore!  This bride begins to see her grand plan fall apart like a house of cards, and instead of enjoying every delicious moment of her day and the chuckle she got from the crowd as grandpa woke up to say, "what time is it?" in the middle of her vows, she loses sight of what is really happening and becomes a bit unglued.   And, what is really happening… is you are getting married to your best friend, the guy you want to grow old with, the person you decided on your first date was going to be the father of your children.  You are becoming a couple and starting a life with the guy that means more to you then than any other guy ever did ( except dad, of course).
So, my advice is…. when you think about the last week before your wedding, think about letting go of some of the control, and let the people you love help you by making the fudge for you, let them drop off the place cards and the dog to the kennel.   Plan to not plan every detail and let some things go and just be you and have fun, relax  and remember what it is you are really doing.  Besides, stress doesn't photograph well.